Our Cognitive Stimulation Program especially designed for Older Adults, in a customized way and delivered in the most effective manner by our trained and certified team. Program offers Mentally stimulating activities, exercises to stimulate cognitive functioning in the domains of Memory, Attention, Planning, Reasoning, Executive control, Perception, Comprehension for seniors.
This program with a right approach and the right kind of cognitive stimulation through the EHA sessions lead to improved quality of life for older adults. The trainings and practical tips provided by EHA can also aid immensely in improved family support. It is a Cognitive stimulation program for Older persons (Age 60+).
In person home visits available at Mumbai, Navi Mumbai, Thane and Pune.
Online sessions available PAN India. Register your interest
To know more Call us on 98678 32665 Or Email [email protected]
[/vc_column]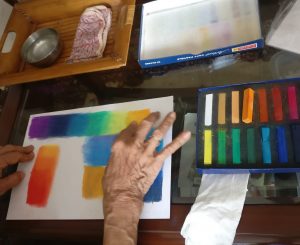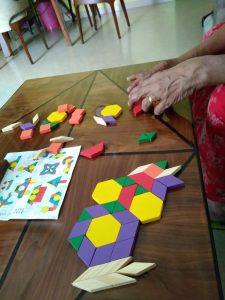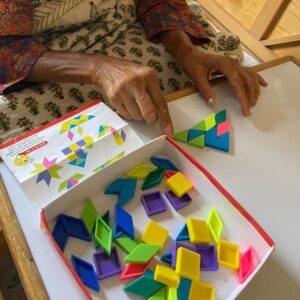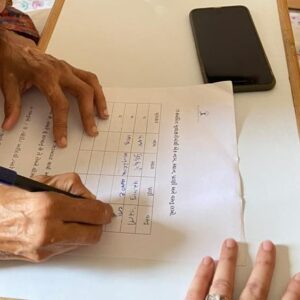 Training and Workshops for Family Caregivers, Professionals
EHA training course is designed to help geriatric professionals think about how to respond to the elder people with mental health issues namely dementia, depression and other mental health problem.  This classroom training is aimed to provide knowledge and understanding for caregivers ,professionals that can enable them to offer quality of care in geriatric mental health care setting. This training course is also written in a way that aims to develop empathy with elderly people with mental health issues, and to change attitudes; fundamentally they will be empowered to contribute towards improving the quality of life of elderly people with mental health problems.   This guidance is also aiming to enable the professional trainee enjoy their work more and to become a reflective practitioner. Good mental health professionals require to think about what they do, analyse it, try out new methods and review their effectiveness.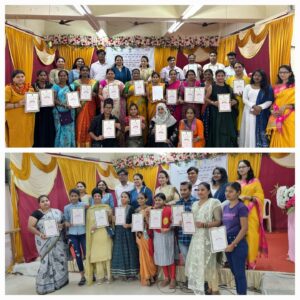 Dementia Care Programs
*Free Dementia Caregiver Support Group Meets – Click here to enroll
As a family caregiver, you may find yourself facing a host of new responsibilities, many of which are unfamiliar or intimidating. At times, you may feel overwhelmed and alone. But despite it's challenges, care giving can also be rewarding. And there are a lot of things you can do to make the care giving process easier, for both you and your loved one with Dementia.
India's only professionally facilitated Dementia caregiver support group since 2016, this  platform allows caregivers to share their experiences, exchange information, and point each other toward information that has been particularly helpful.
The support group will be run by Dementia care professionals, and is aimed to help caregivers devise productive strategies for dealing with issues relating to care, intra-family conflicts or tensions that may arise around difficult caregiving decisions.To keep the meet interactive, we are limiting the group size to 20. If you wish to attend the support session (Online )please register with us at earliest by filling in this form Click here to enroll